Here it is, the third video from the Skyblood album, 'Out Of The Hollow'!
">
First today, an album many people haven't heard I guess:
Radiance
Project from 2010 by
Sami Raatikainen
(
Necrophagist
). A concept album consisting of a 49-minute song.
Enjoyed this a lot, co-wrote some melodies.
http://music.radiance.fi/album/the-bu...
Ragecast
The trio of
Tim 'Ripper' Owens
,
Michael Vescera
& myself backed by the band
Silent Voices.
We recorded one song in 2016 to promote a possible tour but the tour never happened.
https://open.spotify.com/track/0Fua6iVmFGHcsWbcBE58ke?si=tAPqqjzGRVmJDQVG-EcLZQ
Rescue
My very first band, we rehearsed in my friend Ola's parents garage. Bass player
Ken Sandin
later played with
Swedish Beauty
that became
Swedish Erotica
. Ken also played on the
Clinch
album (check the 'C' post) that never got released.
ReVertigo
Me and
Anders Wikström
(
Treat
) finally made an album together again in 2018 - some really good stuff on this one.
Thomas Broman
on drums, Anders&I did the rest.
https://open.spotify.com/album/5JMFbWfos2bfqfkyYy3cQP?si=VLoVclaLQYaAuR74ANmVXA
Rionfog
My second band, we actually played a few shows!
Royal Hunt
In 2008 I did 3 shows in Denmark with RH, opening up for
Alice Cooper
and
Deep Purple.
I had met the band maybe 5-6 years earlier to possibly sing with them but it never happened.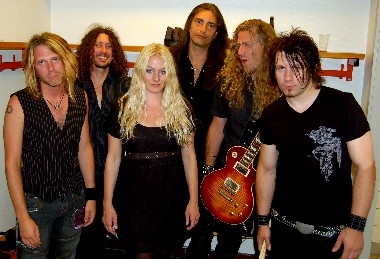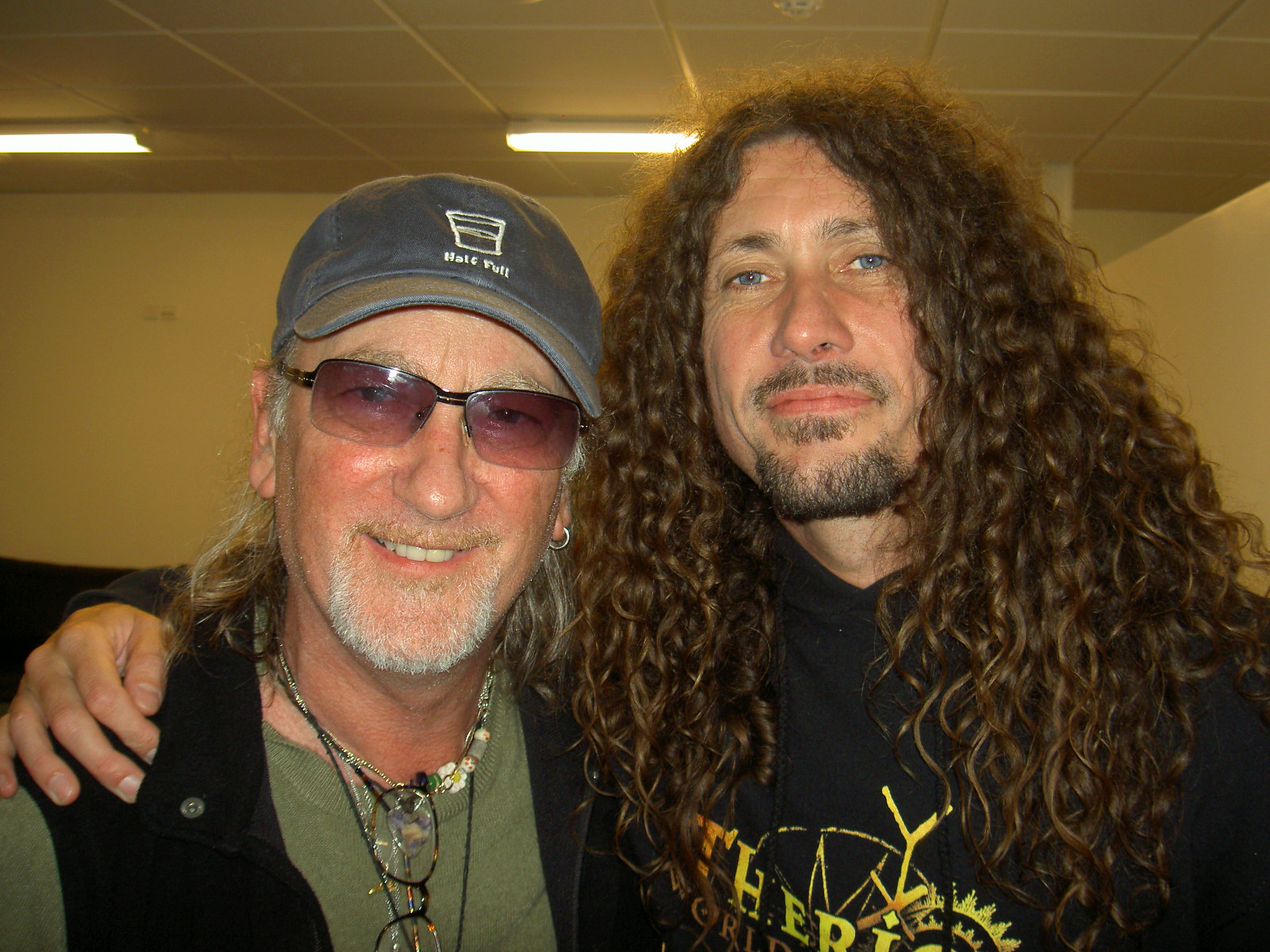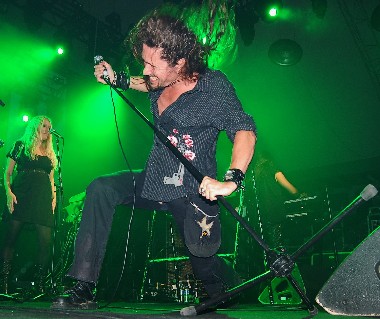 Adios!
M.
Hey!
Let's continue with some nerdy info regarding my past 30+ years in the business...'H-J' today!
Halifax
The absolutely most shortlived band i've been in ha ha...
I quit my job in early 1989 to give music a real chance,
Halifax
was something I felt could be good.
I can only remember that we did one rehersal...then nothing more!
Guitarist
Dragan Stankovic
(stage name Dragan Lee Randall!!!), bass player
Joel Starander
were in the band.
Hammerfall
I've been doing backing vocals on the last three
Hammerfall
albums. It's always a pleasure to work with such
professional and nice guys!
Hardware
The band that later became
Capricorn
, check out the post about 'C'.
Hollow Haze
Italian band that needed help with guest vocals in 2015, we also did a video that's in my video section.
Album link:
https://open.spotify.com/album/2lBV4gGebOjVbGfUNIrRju?si=vNleLzw_RoSUicjfsvLzCA
HTH
We did two shows I think!
AC Christell (bass), Thomas Broman (drums) and Niclas 'LödLemmy' (guitar).
We played covers like
Jesus Christ Pose
with
Soundgarden
etc.
HTH? Hela Tiden Hårdrock. (hard rock all the time...)
Ice Dragon
Not actually a band, a movie though.
Soundtrack by Daniel Flores (The Murder of My Sweet) & Jesper Strömblad (Cyhra, In Flames)
They asked me to co-write and sing the song for the end credits, 'Dream in Blue' sounds like this:
https://open.spotify.com/track/1BfVl4UGudmdPger8uSvA5?si=mpJL8P6NT9ulesy4w1BXcA
Infinite Mass
My best friend Jejo Perkovic plays drums in Infinite Mass, in 2004 I played guitar with them on a couple of tv-shows and one gig. I love these guys.
">
Jimmy Lagnefors
In 2011 I was asked by Jimmy to help him write a couple of songs for the movie 'Mammas Pojkar'. We ended up writing a whole album with the fictive band
Ludor
. The brothers in the movie are huge fans of
Ludor
.
The movie was released around christmas 2012 and sold a lot of tickets in Sweden.
The actual cd can be bought in my merch store.
We've also played together as a duo at the annual King's Call (remembering Phil Lynott) concert in Stockholm.
Jimmy's a great friend of mine and a fantastic musician/song writer (and he writes scripts too!)
Here's the poster for the movie and a pic from the release party.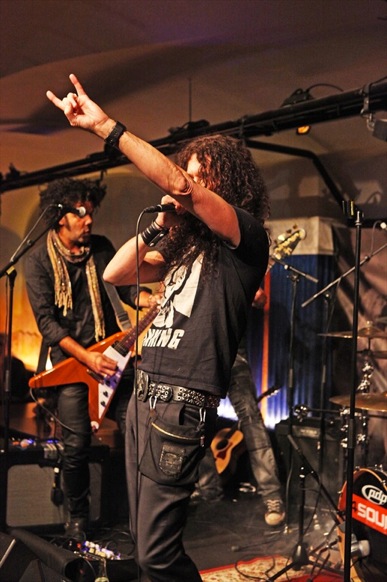 Later we recorded some more Ludor songs, it's all available on Spotify:
https://open.spotify.com/track/3V1NY5StVRRCfoMYgiwavF?si=EWNbIQU6S1eATj6tygSEsg
John Norum
In 1995 I did 4-5 summer festivals with John, his band mate from
Europe, John Leven
also played on some of them.
The album he promoted was '
Another Destination
'. A few years later I did backing vocals on his album 'Slipped Into Tomorrow' from 1999.
In 2018 I sang a
Europe
medley for the band when they were inducted into the Swedish Hall of Fame.
Johnny Salamander
I played bass&backing vocals at the Eurovision Song Contest in Latvia 2007 with artist Johnny Salamander and his daughter. My old friend and great singer Thomas Vikström played keytar&backing vocals!
Geir Rönning played guitar&backing vocals.
How about this line-up ha ha...and the fake Marshalls: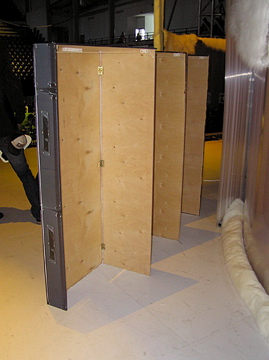 Jupiter Society
My old friend (from Abstrakt Algebra & Krux) Carl Westholm's project. There are three albums available, I song
on a couple of songs on each of them (and some guitar and drums as well). I like this a lot.
Check out 'Into the Dark':
https://open.spotify.com/track/3S5hPM8FEdJ98dU2Ve0nFD?si=UTH6IDRCTgO03t6ZS4UckQ
Jurassic Priest
Friends of mine had this Judas Priest tribute band in the 90's - I stepped in and did one show with them.