A-Z in XXX years...'N-P!
posted in November 16th 2019
Hi folks,
Three letters today, N O and P:
Narnia
I did backing vocals on their album 'Enter The Gate' from 2006.
https://open.spotify.com/album/2Naf7gapNYLt2J8omrZ5UI?si=_rkYmTUyTk6tcadYwUEX4Q
Naski Corelo
Another album I really haven't seen released, still I have some cd's that
Naski
sent me.
I'm selling some in my merch store, I remember now that I co-wrote all of the songs.
">
Nina Söderquist
We've known each other since 2009 when I did backing vocals at the Eurovision Song Contest
for her song 'Tick Tock'. Later I did backing vocals on some song for an album, not sure if it was released...
">
Nubian Rose
I did backing vocals for their first two albums from 2012&2014. I also recorded & produced the vocals on
the second album. Check out the duet I did with Sofia on the first album!
https://open.spotify.com/track/23Cp9s0MUKiXLRvbGyRsiY?si=dou2_nSuTh-J8VP_JWO7oA
Nuclear Blast Allstars
I do one song on this one, the 20 year anniversary of record company Nuclear Blast - '
Into The Light
'
The song
'Death Is Alive'
was written by
Victor Smolski
and was on a
Rage
demo initially.
Jen Majura (Evanescence) is doing some vocals as well on the track.
https://open.spotify.com/track/19nmHaOhCzQ9LlKVd8Esb6?si=HUX6CHgVSs2mw2aUC7OLOg
Opera Diabolicus
I was one of the vocalists on the album '
1614
' from 2012.
Right now I'm doing some vocals for their second album, great material!
https://open.spotify.com/track/0tOEmdWHvU2Z5CTOi5gFD7?si=oxMIXkLzQzmRoC2WnSnzyA
Partypatrullen
Friends of mine from Gothenburg, I've been a guest with them a couple of times every year for more or less
the last 10 years. A professional cover band with very versatile musicians, on top of it all - great people!
Sometimes we do shows with Mikkey Dee (Motorhead, Scorpions) and other artists.
">
Passpo
This is an odd one! Initially I was part of writing (with Anders Wikström & Peter Månsson) a song for Treat, it ended up being a single with japanese girl group
Passpo
instead called '
Next Flight
'.
Passpo
also recorded another old song that Anders, I & Jamie Borger wrote for
Treat
in 1990-91, they renamed it '
Bathtub
' ha ha...
">
The Poodles
I did backing vocals in 2006 at the
Eurovision Song Contest
with
The Poodles
.
Here's the track 'Thunderball' I wrote for their second album in 2007.
https://open.spotify.com/track/6Xtr3Ew1D4Kuk8BWgSj4pV?si=f0c2SyRQQ9mujmO0QXS-mQ
Pretty Vacants
Did a few shows in 2010 with Jolle Atlagic (Hanoi Rocks, Electric Boys), AC Christell (Electric Boys) and Marcus Jidell (Avatarium) - just for fun. Check out the link to see some of the songs we did.
http://bravewords.com/news/mats-levens-pretty-vacants-debut-in-sweden-set-list-available
Prins Svart
Great band, hard rock with swedish lyrics. I stepped in and did 2 shows in 2019 when singer Stefan was unavailable.
A-Z in XXX years...'X-Z'!
posted in November 15th 2019
Hey!
The release date for the Skyblood album is just a week away!
I wanna be done with the A-Z countdown until then, so here are 3 letters at once: X-Z!!
X is a hard one, I was thinking about writing about my involvment in
X-World5
but I should probably
just save that story for my friends ha ha...
I got another one though!
X-Yngwies
My friend and guitar player
Howie Simon
put this together for the
Monsters Of Rock Cruise 2016 in Miami.
Since I was already there (with
Gus G
) and Jeff Scott Soto was there (with
Soto
), we could pull this one off.
Michael Vescera was also brought in together with B.J. Zampa (drums), Mick Cervino (bass), ? (keys) -
Yngwie extravaganza ha ha!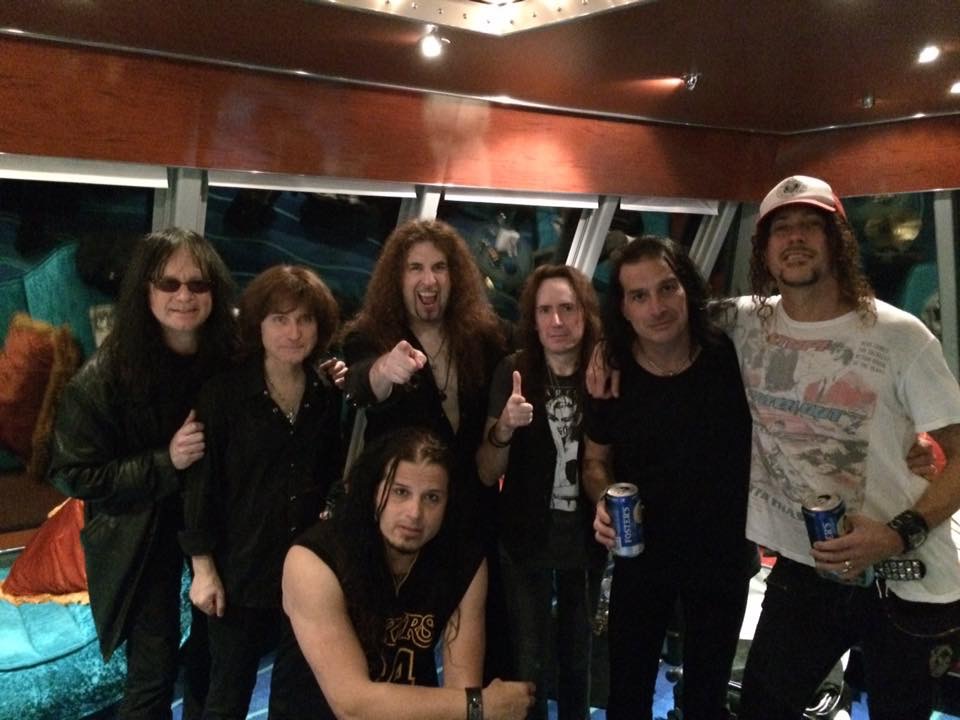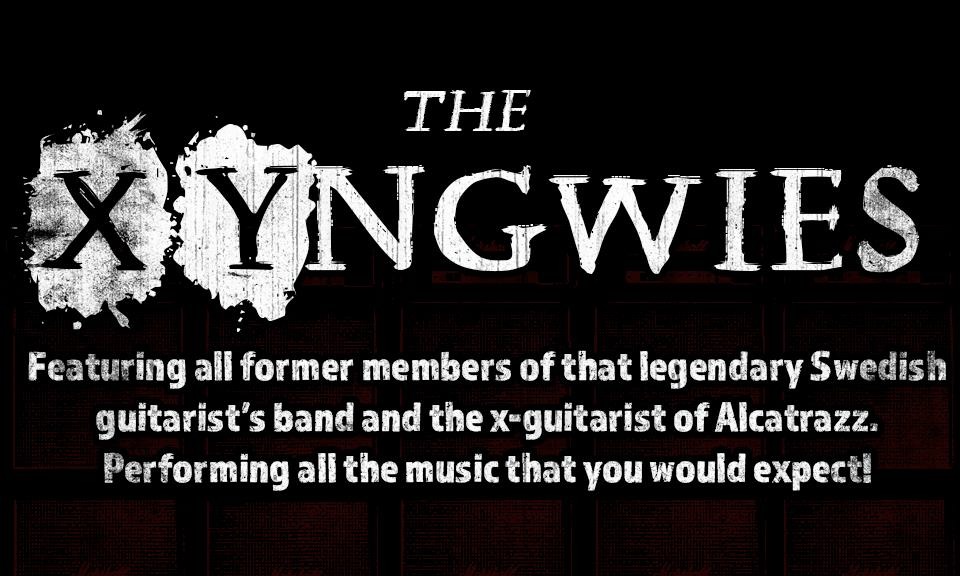 Yngwie Malmsteen
Maybe the most important gig of my career was joining
Yngwie
in early 1997.
Of course I have so many memories&stories from my 18 months doing this.
I will soon start writing newsletters & stories from the past regarding for example
Yngwie
.
Expect a longer text then!
Anyway, here's a link to the album '
Facing The Animal'
that we did:
https://open.spotify.com/album/0xxFsChhpxWwcTbPZgjGIG?si=NafR_amBQpWbC7DBuUj1QQ
Zifa
I finally remembered a 'Z'-act ha ha...I did some backing vocals on
Zifa's
album 'The Last Dog' in 1997.
Early 2019 I did record an album with a finnish project with a 'Z'-name but the name's been changed...
Hope that stuff gets released in 2020, sounds a bit like
Ghost
meets
Bowie
...
A-Z in XXX years...'E'!
posted in November 14th 2019
So, a way shorter list today when we look at the letter 'E'!
Essence of Sorrow
I sang on 4-5 songs on their album 'Reflections of the Obscure´ from 2007.
https://open.spotify.com/track/43aHxlXhIDuUQCYJTFmKAH?si=F39T17I7QNeTiU8qFtLwTg
Everdome
Band from Greece, did the album Afterbirth in 2012.
Check out the song 'The Serpent Hunt' in the video section!
Good night, M.