A-Z in XXX years...'G'!
posted in November 2nd 2019
The obvious first 'G' artist I've worked with is
Gus G!
Not only an incredible guitar player, Gus is also a really good friend of mine.
I did one EU tour in 2011 with his band
Firewind
and a couple of years later Gus and I co-wrote and
recorded 5 songs for his first solo album 'I Am the Fire'. We did a couple of EU tours in 2014 with Marty Friedman
and Uli Roth + an acoustic tour in Greece.
In 2015 we did another 3 songs for his second solo album 'Brand New Revolution'.
We did some separate shows incl. the Monsters of Rock Cruise in Miami 2016 - great memories.
We still stay in touch, hope we can do something together again in the future!
My connection to
Ghost
is a bit special...apparently I was asked by someone 10-15 years ago to work with Tobias, he was looking for a singer for a new band. I guess everyone (but me?) should be happy it didn't happen ha ha, what a great band
Ghost
became.
When I was in
Candlemass
, Tobias was quite a friend and helped us out twice.
First,
Papa Emeritus III
did a guest narration on our exclusive 10" version of 'House of Doom'.
Also, he let
Candlemass
be
Cardinal Copias
background band at the
Polar Music Prize
when
Metallica
were awarded.
You can check out that video + one with Gus G in the video section.
A-Z of Mats Leven: A
posted in October 30th 2019
Hi everyone!
The letter 'A':
AB/CD
They'd been playing since the mid-80's I think. When I joined around 1995,
AB/CD
had already recorded 1 album & 1 EP (original songs sounding like AC/DC). We recorded 'Cut the Crap' at Polar Studios in Stockholm. It was actually Nalle 'Nalcolm' Påhlsson -who plays bass on the Skyblood album- that asked me to join.
Live we only played AC/DC songs, it was always a blast. Might sound strange, but playing live with
AB/CD
was what made me understand what it should feel like being a singer in a band...thanks Bon&Brian.
https://open.spotify.com/album/3EBsKM7UWpH2yAXryQH4ZT?si=PizvMt6tT8mo5-tYIK7L4w
Abstrakt Algebra
This project was initiated by Leif Edling in 94-95. Candlemass was no more and Leif wanted to try something else. We had a great time recording at Soundtrade studios with Per Aldeheim producing and Ronny Lahti engineering/mixing. Drummer Jejo Perkovic became my best friend and still is. We only did 4 shows withh AA.
This was the album that got me the Yngwie job - thanks Leif.
https://open.spotify.com/album/1oQ1vn6QGMeYuaEN0D4srW?si=P1WvAgcLQ4CCglbqoow4gQ
Adagio
In 2010 I helped french band
Adagio
to do a EU tour with Kamelot. Even though they mostly spoke french, I really enjoyed hanging with them - I felt a great friendship, a little like the guys in Firewind. Great musicians as well.
Later after the tour, we met up in Paris to write some stuff but we didn't click in the end. Me and guitarist Stephane always kept in touch though.
Aeonsgate
An album released by
Jondix
(guitarist and a fantastic tattoo artist) in 2014
Initially I was singing on one song but all my takes and reciting grew into one long song, about 53 minutes!
Cool to sing on an album with
Marco Minnemann
on drums as well.
">
Amaseffer
One album I'm really happy about is
Amaseffer
-
Slaves For Life
from 2008.
A very ambitious project from Israel including
Angela Gossow
(
Arch Enemy
).
It was meant to be 3 albums in the end but it never happened. I helped them recording some demos for
a second album but I think they were struggling to get a deal. Too bad, really cool stuff.
https://open.spotify.com/album/45v7wF8rmZWWp9BpgbnAxD?si=xaBQ48wuSp6U67oVrL4MBQ
Apocalyptica
I do backing vocals on two songs on their album Worlds Collide from 2008. Here's 'I Don't Care':
https://open.spotify.com/track/7KRnJW2x33Mb84NavoKmbh?si=s1e5TlDzSAKc8KyXyDMGUQ
Astrakahn
Swedish band
Astrakahn
decided in 2018 to do 4 concerts in Finland/Sweden,performing Jesus Christ Superstar.
Together with Karolina Karner & Teresa Perrelli, I was invited to take part - I did the role of Judas. Great people and a great challenge to do Judas - loved it!
At Vance
In 2003&2005 I did two albums with german guitarist Olaf Lenk and his solo band
At Vance
.
We toured EU with Kamelot (again!) and Brainstorm.
https://open.spotify.com/album/2acRdfZyA9mDYaf6QfzXbF?si=Py9fK2CJR_SAbHjiNS6a3A
Other artists to mention are
Assignment
(great to be on the same album as
Robin Beck
),
Audiovision
and
Allegiance of Rock
.
Cheers!
M.
A-Z 1989-2019
posted in October 26th 2019
So, we continue the countdown to the Skyblood release on november 22nd:
During 30 years, I've played/recorded with some different people...today we look at the letter 'T'!
My first real tour outside of Sweden was with
Treat
in Germany in december 1992.
Earlier that year we had recorded our album at the Wisseloord studio but grunge also arrived
and in 1993 we disbanded. I played with
Treat
from late 1990-1993.
https://open.spotify.com/track/7IHdAKgNnVnSiszKcCSaHi?si=00m2j4A9S2WCfQGzWuW_jg
In 2003 I was asked by Johan Niemann &
Therion
to sing on a couple of tracks for their next album/albums.
I took the metro out to their studio and sang for a couple of hours, the result can be found on the albums Sirius B and Lemuria.
In 2004-2007 I did some 150 shows around the world with
Therion
, many good memories.
Earlier this year I guested at a show in Poland with the band, great to revisit some of those songs.
https://open.spotify.com/album/3FXjPJzVdYL1cvzTw61jof?si=OGQ4t8dXSGOTERsPCW71vQ
Early 2016 I was sitting in my studio, realising that the Candlemass 30th anniversary year wouldn't turn out as originally planned...so I got hold of a mail address and contacted the
Trans-Siberian Orchestra.
As it turned out, I was lucky that they actually looked for two rock singers that year.
Me and Dino Jelusic (awesome young singer from Croatia) were chosen.
I toured with
TSO
2016-2018 and hope to do it again if they need me, a fantastic experience and everyone involved is so very professional yet humble.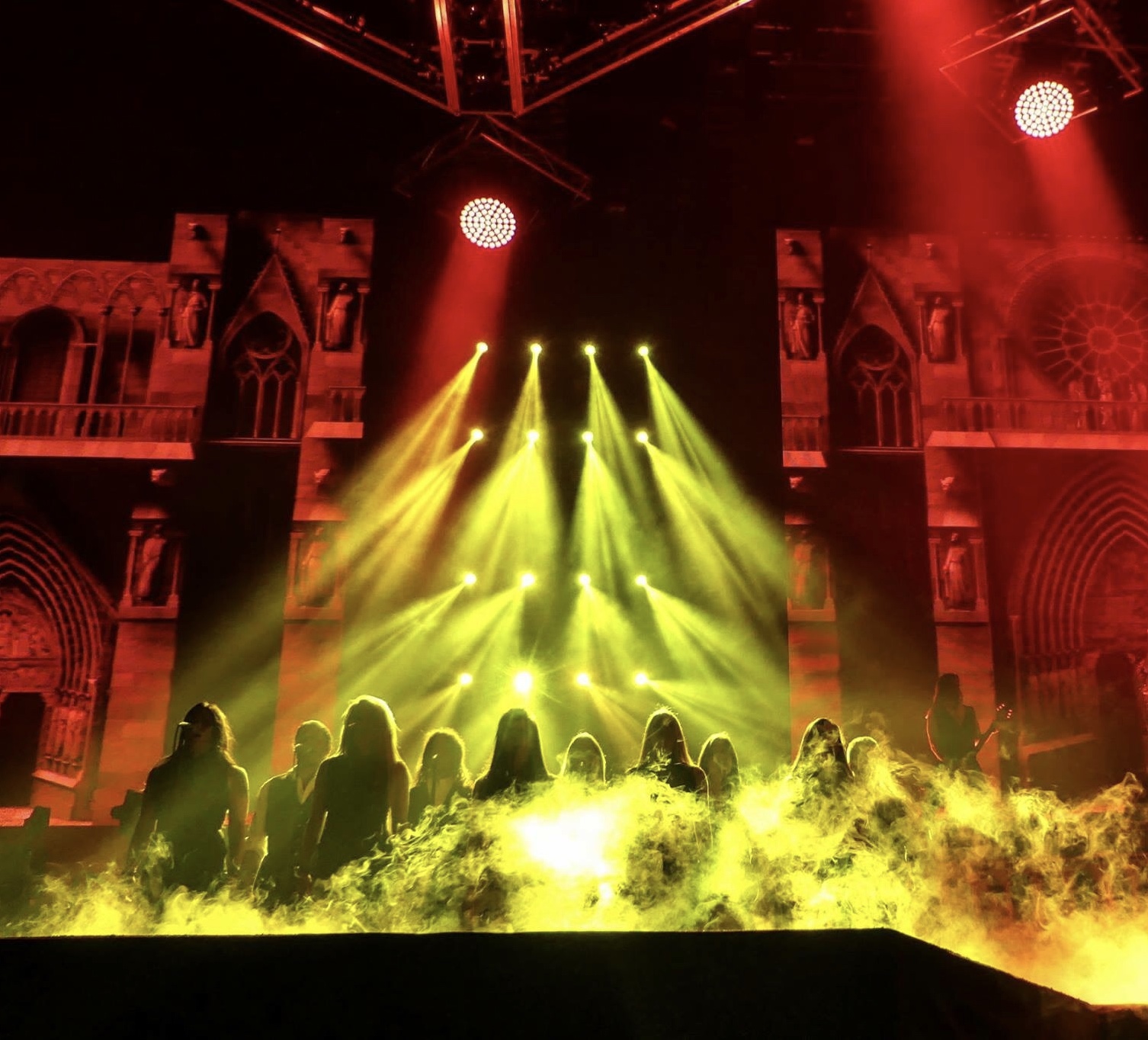 Other 'T'-acts...did a song with guitarist
Tommy Vitaly
about 10 years ago...did backing vocals (together with Thomas Vikström, Göran Edman, Matti Alfonzetti and Björn Lodin) at the Eurovision Song Contest with
Tom Nordahl
in 2002.
Here's a poster from a show I did in 2015,
Titans of Metal
:
Finally, I did a very short stint with
Talisman
in the mid-90's, they had a show booked in Sweden and Jeff Scott Soto couldn't do it - so they called me! I'll never forget the 2 local guys at soundcheck that were quite surprised that Jeff spoke fluent swedish with a gothenburg accent...